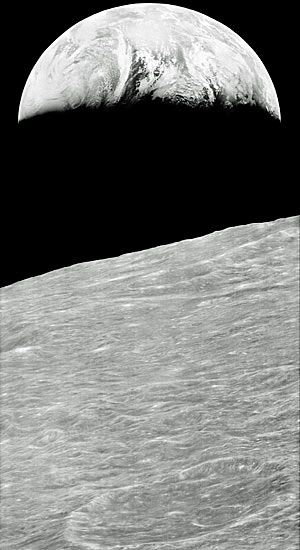 The image taken by Lunar Orbiter 1 had never been seen at its full resolution until its retrieval by an Ames Research Center team.
From the LA Times:
NASA's early lunar images, in a new light

Pictures from the mid-1960s Lunar Orbiter program lay forgotten for decades. But one woman was determined to see them restored.

Altogether, nearly 2,000 frames were photographed by the five missions, each of which ended with a silent crash onto the lunar surface.

Although the original high-resolution images were saved on 2-inch-wide tape, those pictures weren't seen by the public.