These are a few shots from Sunday -- As promised.
What I didn't know when we went there was a piece of family lore.
Many years ago my grandparents were walking along this beach and a seal came shooting out of the water onto the beach behind them. He was followed by an enormous shark, which bit it in two and dragged it back into the water...
Thing2's response to this was to tell me "I
told
you that beach was dangerous.
When we were there we didn't see any sharks, but there was a world-class kite surfer out in the big waves.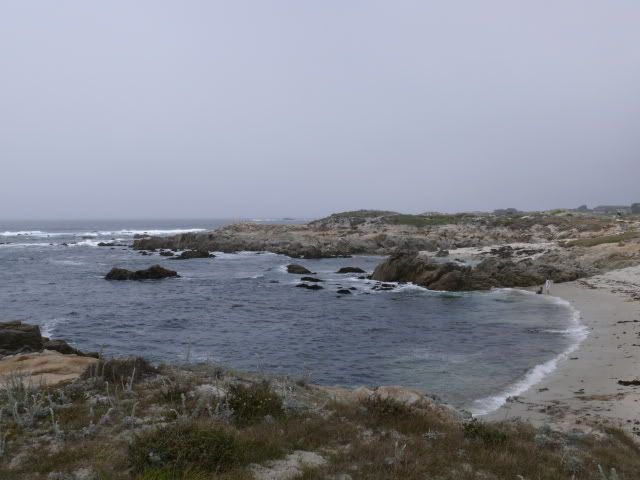 There were lots of interesting plants too.