iNaturalist.org
"Where you can record what you see in nature, meet other nature lovers, and learn about the natural world." If you are interested in tracking your observations, this looks like a great site to use. I have not explored its other features. My first entry was the Grossbeak I observed last week.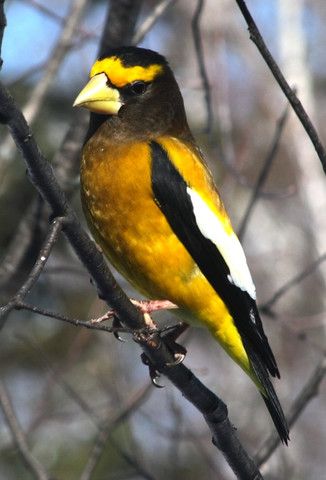 (Not my picture, but that's what it looked like.)
The one I saw was hopping around on a trumpet vine, pecking at the flowers.